(Originally Published on The Huffington Post on 3/2/2015)
My undying love for Austin's drag-punk-terror powerhouse Christeene is no secret. It takes a lot to shock me, but every time I find myself in the presence of this magical creature, she manages to take me there (and, more often than not, way beyond there).
This past year she also won the heart of Boy George, who, after watching her tear up the stage across the pond, tweeted, "What a fucking awesome hip hop, Beyonce, Evil Dead, queercore, unapologetic, sick show…KILL FOR A TICKET!"
The brainchild of performance artist and musician Paul Soileau, Christeene Vale is a self-described "human pissoire of raw unabashed sexuality; a gender-blending, booty-pounding, perversion of punk fully equipped with an arsenal of ferocious music intertwined with raw moments of strained intimacy and fiery stank" — which pretty well sums it up.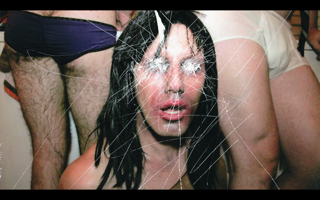 I've had the pleasure of sharing festival stages with Christeene and her backup boys for years now and have watched this spectacle transform from beautiful queer mess to undeniable cultural force.
This week Christeene and award-winning filmmaker PJ Raval (Before You Know It), her longtime music video collaborator, are back with a highly anticipated, in-your-face, cinematic, punk offering, launching an evil new sound and a unique brand of wickedness the world has never seen. "FUK V29" is just a first taste of what's to come in 2015 for Christeene.
Watch the video below, then read what Christeene and PJ Raval had to say about it. (Oh, and be warned: This is very NSFW and cannot be unseen.)
When asked about the new single and video, Christeene wrote:
Diz video and song burns down da fuckin' box dat society keeps fuggin tryin' to put my spirit in, tryin' to poison my pony with rules, regulations and structures dat turn majic into piles of accessible shit. Derr wuz a danger in mee an uh violent neeed to showcase dat danger in its rawest fuckin' form. I must continue to release these feelings, diz work into tha gathering spaces and collective realms of those artists dat burn fire wit me around the globe. There iz a bird in my throat. There iz a pony in my belly. They speak to mee in da nite. They whisper tooo me an have uh message. We have reached a realm of very dangerous living. Our ability to self express…our ponies…are in great danger of becoming extinct. Da beautiful ones, iz time to wake da fuck up.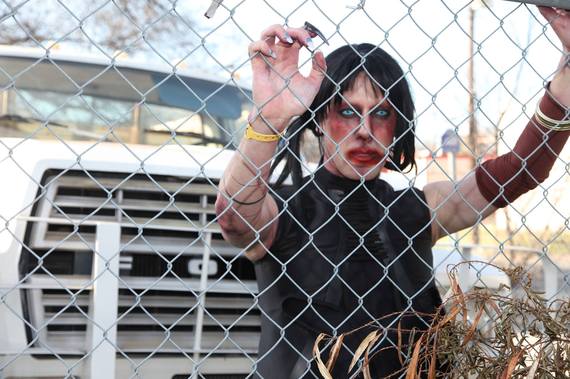 For those of you who don't speak Christeene, director PJ Raval also took a stab at it:
With this video "FUK V29," I was inspired by the rawness of CHRISTEENE's new sound and paired the punk aesthetic with old school experimental film techniques, giving audiences something more tangible. I want to both disorient the viewer, yet allow them to take pleasure in the destruction of CHRISTEENE, much like the experience of seeing a CHRISTEENE show live. Raw, unfiltered, and reactive, like a newborn baby, you don't know what you're going to get. You could get spit on, or maybe a smile, or maybe handed a potato as a gift. As an audience we're over saturated with media, over fed by celebrity culture. We forget we can ask for something different, something more challenging. I think Tilda Swinton said it best that we need to "separate the signal from the noise." I think CHRISTEENE creates a new signal, a signal that pierces right through the noise. Believe it or not, it's a breath of fresh air.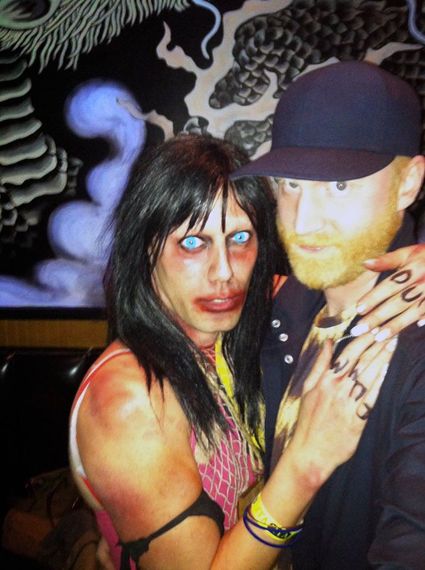 Christeene and Logan Lynn
For more on Christeene, visit her website, or follow her on Facebook and Twitter.
For more on PJ Raval, visit his website, or follow him on Facebook and Twitter.