New interview up today over on Mr. Man — the authority on celebrity male nudity. 😉
We talked about music, mental health, LGBTQ activism and my favorite naked dicks in film. N.S.F.W. (if that isn't already obvious).
Click HERE to check it out online, or keep reading below for the full (frontal) transcript.
From Mr. Man: (9/25/18)
A MR. MAN INTERVIEW WITH MUSICIAN LOGAN LYNN
Mr. Man was thrilled to see Logan Lynn's music video Nothing's Ever Wrong that opened up with wonderful full frontal nudity from Jay Mohr. We had the opportunity to talk to musician and creator Logan Lynn about that music video and his journey as a musician and LGBTQ activist. Read our exclusive interview below and make sure to watch his new music video.
MM: How did you get started as a musician? 
Logan Lynn: Well, I grew up in a super conservative evangelical environment where secular music and even instruments weren't allowed, so I have always been really drawn to pop music and the idea of rock and roll from a very early age; as far back as I can remember. When I was a child, the only way I could access music that wasn't Contemporary Christian or A cappella hymns was by way of shows like "Kids, Incorporated" and "The Mickey Mouse Club" on the Disney Channel. I basically survived my childhood in the Midwest by having this very rich fantasy life, all built around the idea that I would someday escape, that I would befriend Tiffany, and that we would make pop records together. And that has actually all happened for real in the years since, which is wild. When I moved from Kansas City to Portland in the late 90s, I accidentally fell into a local PDX music scene that was made up of bands like The Dandy Warhols, Dan Reed, Elliott Smith, Dahlia and others at the time. I was mainly there to party, but I met some producers and it just kind of happened. I had made some really shitty mixtape called "This Is Folk Techno" and was pushing the "Putting the Disco Back into Discomfort" tagline hard, in my songs and in my life, and that led to my debut album "GLEE", which came out in 2000. I was 17 years old when those songs were written and first recorded, and 20 when the album came out. It's been a rollercoaster of really high highs and really low lows ever since, but the fact that it's been exactly 20 years since that first record and my songs are still finding new audiences is nothing short of a miracle.
MM: You have such a cool career, but one thing we really love is all of your advocacy for the LGBTQ community and for mental health. How do these causes affect your work? 
LL: My career, like my songs, is a blend of the things I love and / have some skillset around. I am something of an (again, accidental) expert in mental and behavioral health because I am a person with decades of lived experience of mental and behavioral health struggles, addiction, crisis, and now over a decade of recovery and success on the other side. I still struggle from time to time, just like all humans do — but I know myself and what it takes for me to be happy and survive, and that has a lot to do with being in spaces where I am able to be myself authentically, in all the mess, just as I am. The world isn't really made for this type of experience, so I have taken it upon myself to try and help create these spaces online, at my shows, in my work, and with the communities I am a part of — and, sometimes, with communities, I am at odds with. As an out gay man who has bounced forward from trauma and happens to be holding a megaphone, I feel like it would be irresponsible for me not to be integrating an element of ending stigma and fighting discrimination into my work. It also adds an element of meaning in my life that just trying to reach people with my songs or being dressed head-to-toe in Gucci doesn't. I obviously love those things, too…but I figure, if there's a way to make a difference in the lives of the people who are at my shows or tuned into my work some other way, why not at least try? It helps me, too. Every time I talk about this shit, I feel better.
MM: Can you tell us more about the My Movie Star project? 
LL: Yes! This is my 9th full-length album since 2000 and it was co-produced by me and Jay Mohr, who really pushed me to go in this direction of a record with just me singing at a grand piano. Over the course of 2017 I sent him tracks, he told me to quiet down, and I did. In the end, we invited T-Pain collaborator GLASYS in to arrange and play all of the piano parts, and he really took my songs to the next level during that process. The album is 2 discs, one with the 10 new original songs, and one with those songs covered, remixed, or otherwise reimagined by some of my all-time musical heroes, friends, and indie artists I feel should be heard by a larger audience. We had so many submissions. It was really hard to narrow it down, but in the end, we have a collection of songs on side 2 that range from electronic, dance, hip-hop and soul, to country, Americana, folk and rock. It has been such a meaningful experience getting to work with every single person on this album. When you get that many talented people together, it's honestly pretty hard to fuck up.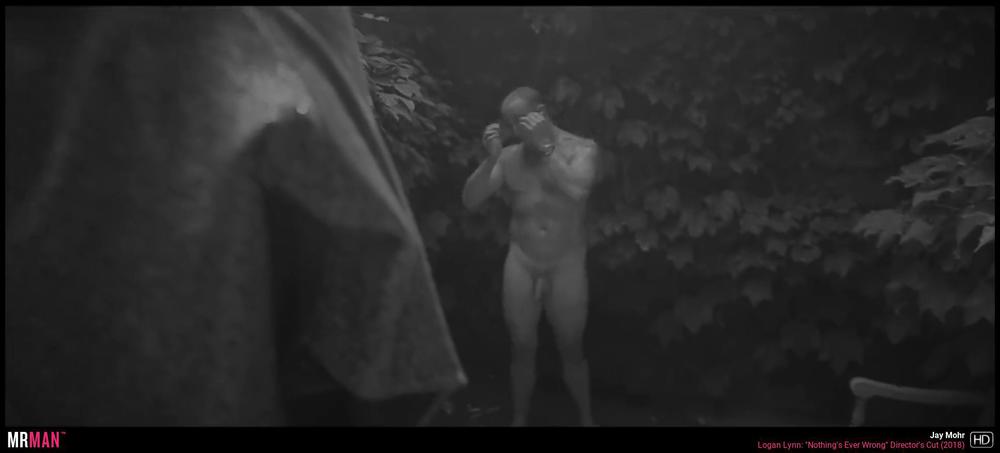 MM: We love your most recent music video at Mr. Man for a very obvious reason: great male nudity! What was the creative process behind this video? 
LL: Thank you! This was the very first time I have ever written and directed one of my videos myself in all these years of making videos. It is a very different experience, obviously, but the end result feels very much in line with the original vision I had for the album and video, which is all about the actual life that happens behind the scenes for public people in Hollywood, and how that plays out for the people who love them in real life. It's lonely, and I wanted to capture that loneliness. Jay was willing to be very raw emotionally, and it made sense that he would be naked in the shower. Also, I have always thought he should turn around toward the camera in movies, ever since he and Scott Wolf made my teenage dreams come true in "GO", so…I'm just here to give the people what they want. (laughs)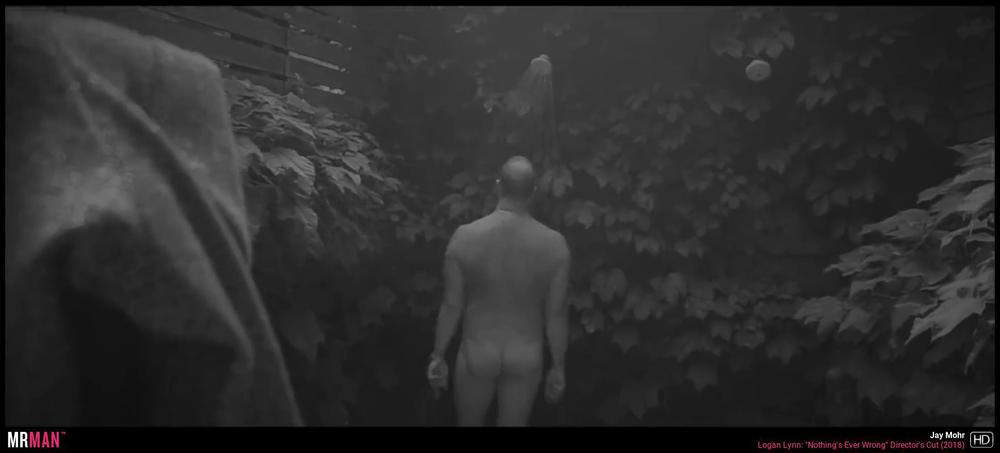 MM: How did you and Jay start collaborating together? 
LL: He and I connected first around a mental health campaign we were both spokespeople for, then I interviewed him, then he interviewed me, then we just really became close and I remember one night he took the time to listen to my entire catalog and came back with such thoughtful, honest feedback. It felt like the very first time someone had really heard my songs, and I was hooked. We both were.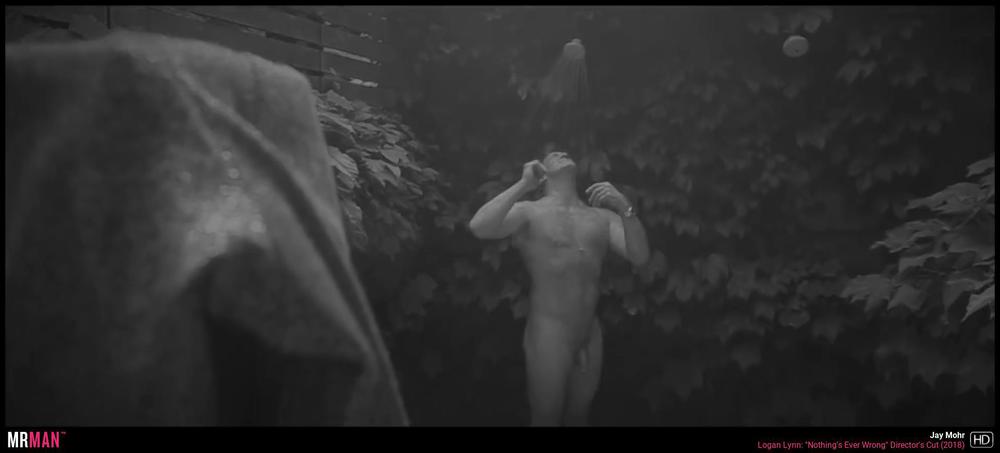 MM: Since we are Mr. Man we have to ask: how do you feel in general about male nudity in TV and film? Do you have a favorite nude scene?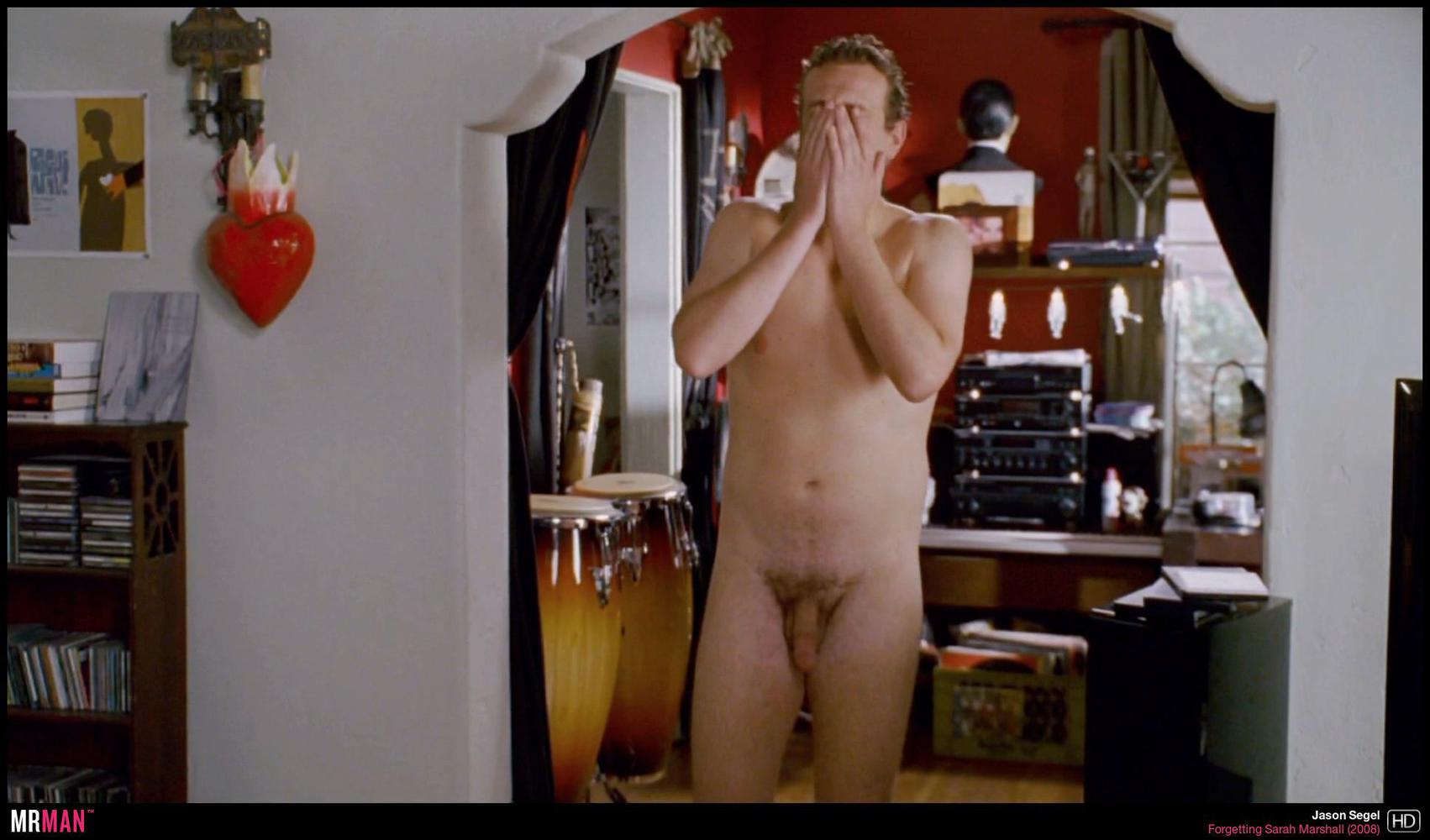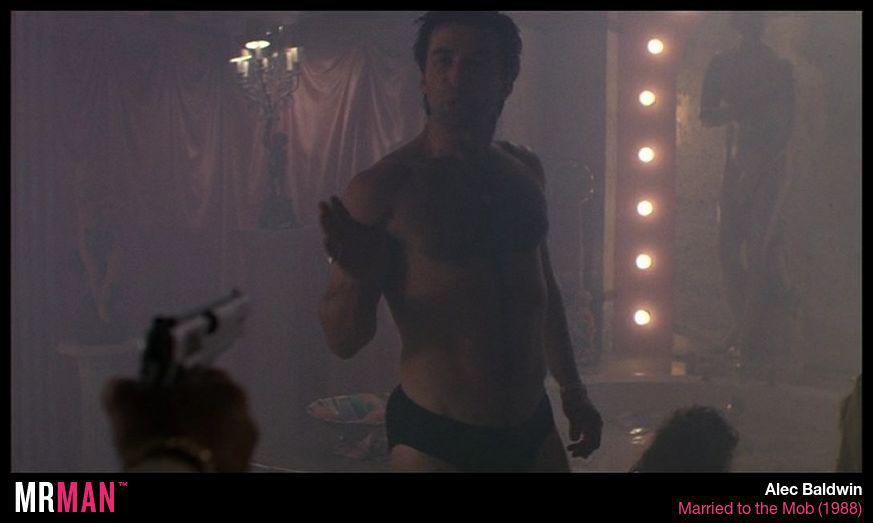 MM: Is there anything on the horizon that you're excited about?
LL: Hell yes! "My Movie Star" is out on October 12th and we will be playing a bunch of shows all over the place next year. Stay tuned!
MM: Thank you again for taking the time to talk with us!
LL: Of course. Thanks for having me!
You can find more information on Logan by visiting his website here. Make sure to follow him on Twitter and Facebook for more updates, tour dates, and great new music!